We're coming into the final week of shooting for Extreme lakeland and its been a roller coaster of a journey ( every journey though is described as a roller coaster , suppose it helps to build tension , ooh , what happened ? !!). But it has been great , battling against all odds and Covid lockdowns has meant the book has been delayed by 12 months and was nearly killed off due to the pandemic but luckily our loyal Publishers ( vertebrate Publishing ) stood by us and fought our case .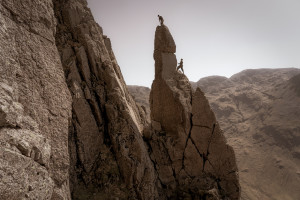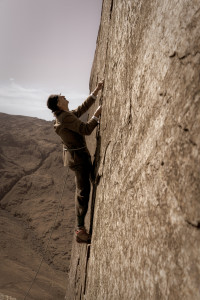 One of the cool things about the Lakes is that some of the earliest pioneers of what we call adventure sports photography actually started their craft in the Lakes, George and Ashley Abraham were both climbers and photographers and took some of the iconic images of the early climbers . So, one of the parts of the book is a photo feature as an homage to the Abraham Bros. And in some ways , we're all building on the foundation of imagery and composition that they , and others like them , started 130 years ago. The plan was to do a photoshoot for the book , and also to make a film . I put out a call on FB and Ant and Lyndon responded and that was a lucky strike because they were awesome . Both climbing instructors based in the Lakes , running their own company https://www.lakesadventure.co.ukhttps://www.lakesadventure.co.uk , they knew the area well and were happy with the rather unusual requests from the photographer ( me ) .
First we had to get them looking like they'd just walked out of the 1890's so I made a trip to the costume custodian of Penrith Players and turned up with 2 boxes of clothing for Ant and Lyndon to sort through and find something that looked appropriate and also fitted them. I think they look quite the part . Though the walk in from Seathwaite in heavy tweeds is not pleasant as it was a HOT day ! Ant stripped down to his boxers once we were away from the crowds  . Those Victorians liked their moustaches though , and as I'd only put out the call a few days before , we were having to use a false moustache for Ant , also not great when you're sweaty and hot .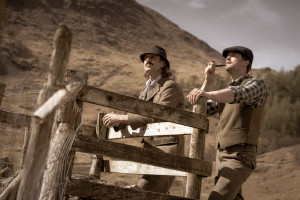 But for the film shoot which is over the coming next 2 weeks  , they've had 4 weeks to grow some right proper victorian face fuzz so no plastic moustaches sliding off sideways with sweat this time . The next request was to climb polished rock , but with boots on instead of rock shoes , and not to place gear , and not to wear a harness and just tie the rope around their waist ! Thats how those daring Victorians did it but we're not that mad. yes they climbed in boots , but harnesses were worn under the breeches and then re tied so as to look like they were just tied around the waist . Minimal gear was used and the gear carried was hidden under a jacket on a bandolier . But in truth , Ant hardly placed any gear and virtually glided upwards with minimal effort or fuss . And we were lucky with the weather , and the conditions , and that it wasn't mad busy . So many factors have to come together to make something like this happen. Getting the right people is a big one , and as I hadn't met Ant or Lyndon beforehand I had no idea who I was getting . I had no idea if the clothes would look right or fit , and I had no control over the conditions on the day . But like I said in my FB post a few weeks ago , ' I love it when a plan comes together … just '
I'm psyched for the film shoot and pulling together a great crew , might even see you out there
And if you want to get out rock climbing with Ant and Lyndon , then hit them up on https://www.lakesadventure.co.uk
false moustaches optional : )